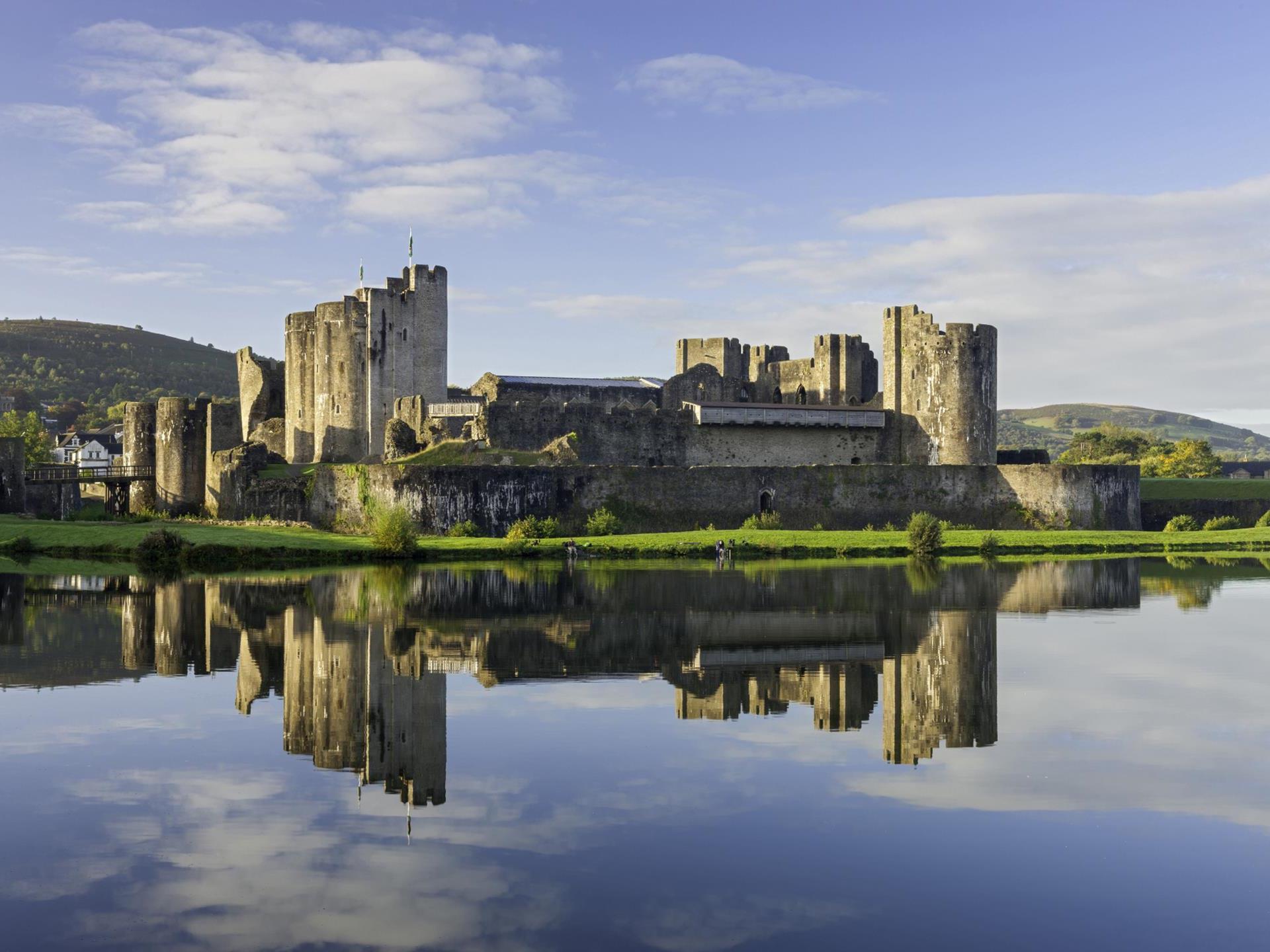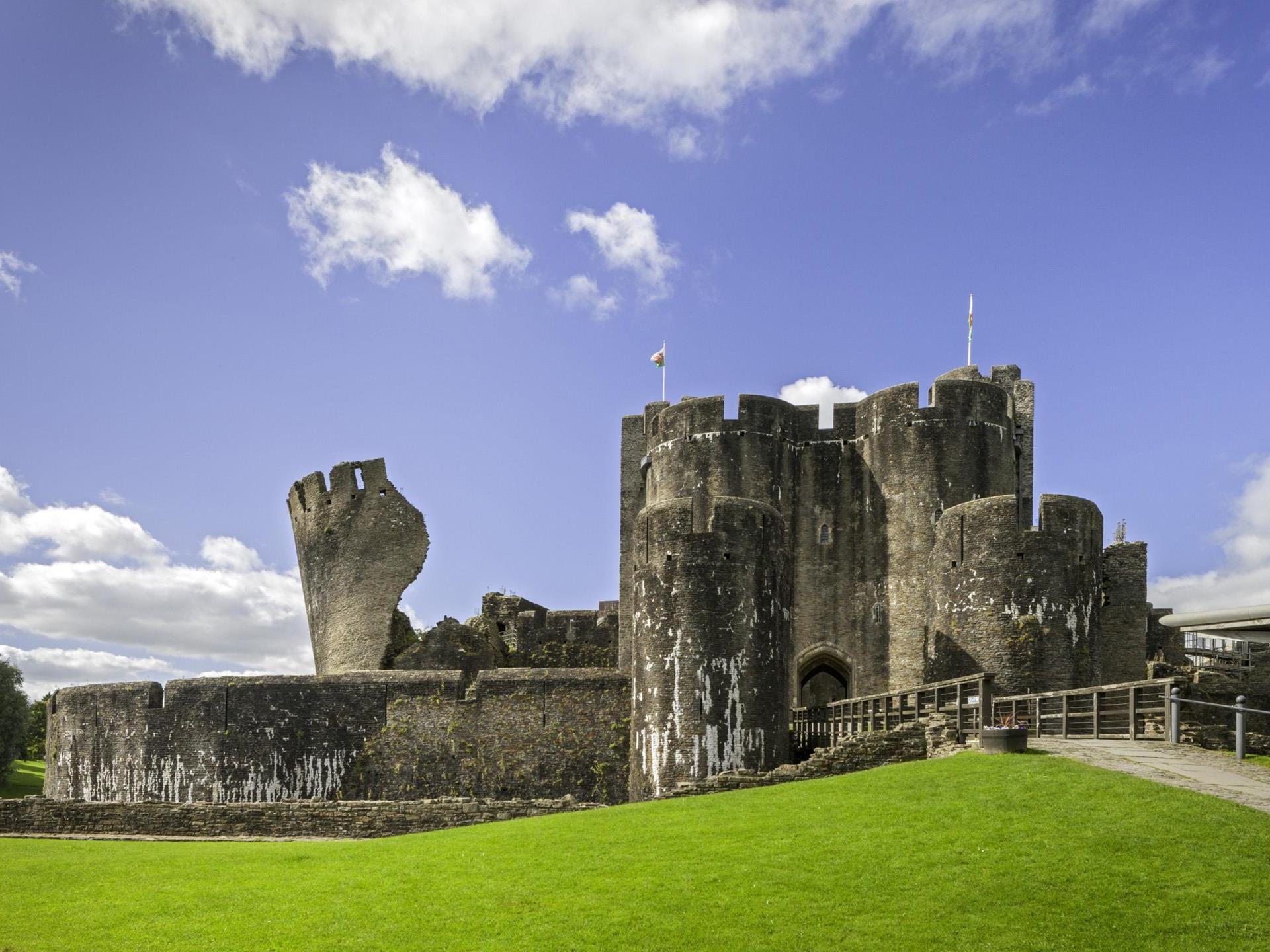 About Caerphilly Castle (Cadw)
Caerphilly, covering 30 acres (12.2ha), is one of the greatest surviving castles in the medieval Western world. It was a highpoint in medieval defensive architecture with its massive gatehouses and water features. It was built by Earl Gilbert de Clare, beginning in 1268, to frighten Llywelyn, the last native Prince of Wales, from fighting the Normans in the southern part of Wales. It was then used as a model for Edward I's castles in North Wales. Crafty Llywelyn seized it when it was half finished, but it was soon back in Norman hands.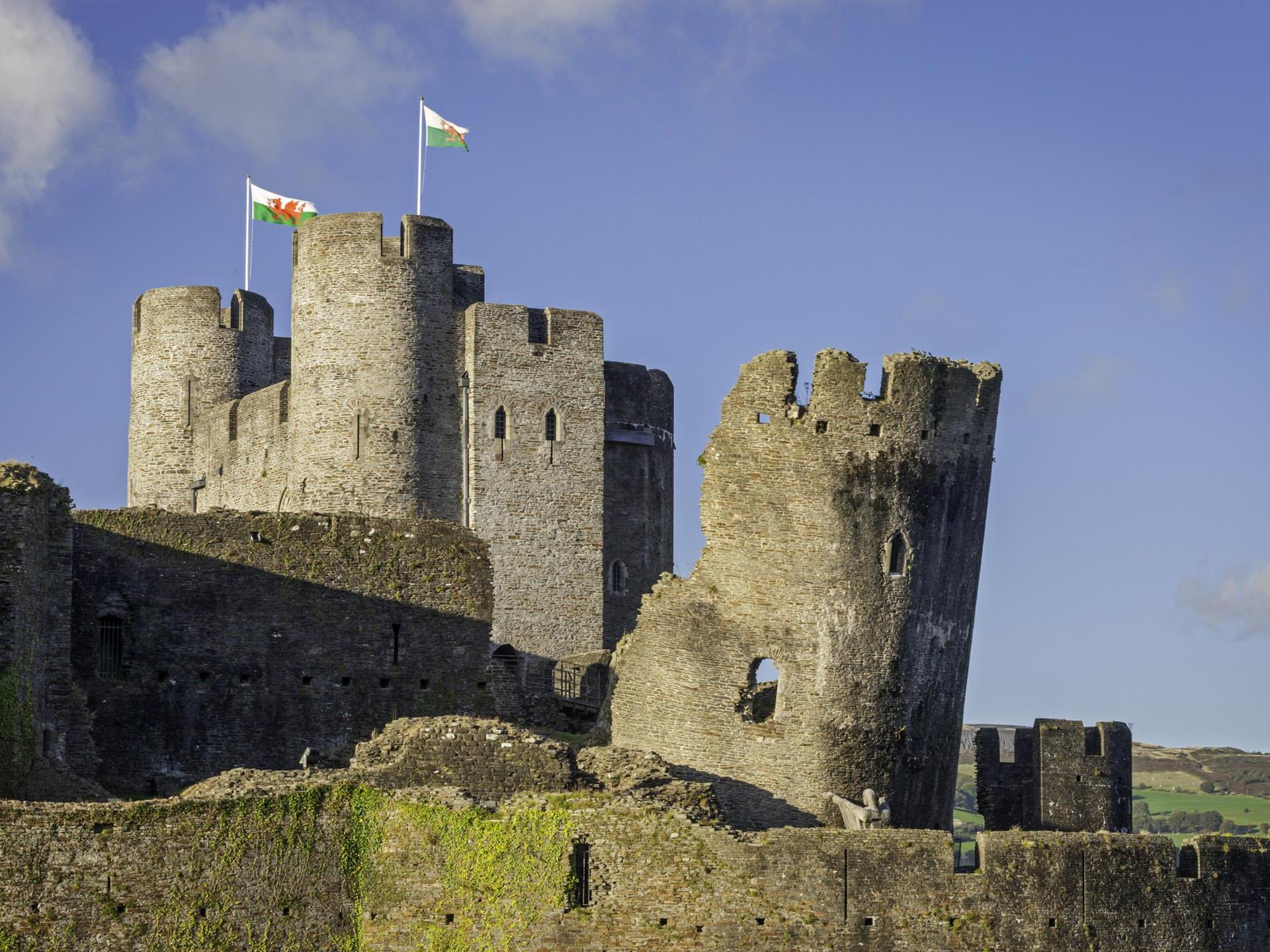 After Llywelyn's defeat and death, the Welsh threat substantially ended, and the castle became the administrative centre for de Clare's estates. Edward II spent time here. Caerphilly, being uncomfortable for a family residence, eventually decayed, and stone was taken to build a nearby country house. The Victorian Bute family coal money rescued and restored the castle. An informative Castles of Wales exhibition is located in one tower. Working replicas of siege engines are on the grounds. There is an AV tour available.
Like what you see at

Caerphilly Castle (Cadw)
NOTE: The above information is generated by third-party data provided by Caerphilly Castle (Cadw). © Caerphilly Castle (Cadw) 2023.

Please note that the Welsh Government is not responsible for information supplied by third parties and/or the content of external websites. Please make your own enquiries and assessments as to the suitability and quality of services being offered by third party providers.
If you wish to raise an issue with the product displayed above, please contact us via product.database@gov.wales